New Update 1.1: The Balance Patch
---
The reign of terror of the Elite Moth is finally over. With this new update, all enemies had been reworked with more thoughtful actions and a more sensible difficulty curve. Most of the changes are QoL stuff and some minor bugfixes, but there's some exciting stuff as well:
- New dice variations! Dice are now divided in five different categories, depending on rarity: Common, Uncommon, Rare, Very Rare and Legendary. So don't hesitate if you get the chance to add a new die to your deck, you might even find something unique in there...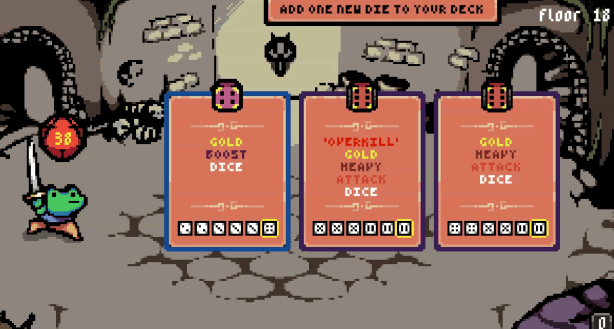 - Mirror dice! The mirror dice was in the original version of the game, but it probably flew over the radar of many players as it was easily mistook for a Boost dice (same color...), and it also had some limitation in terms of mechanics. But now things are different, you can use this die to copy any other die in any way you want, so use your imagination if you add it to your deck!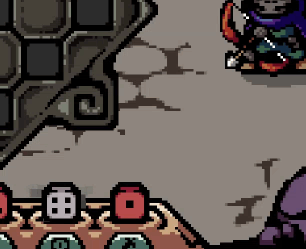 - And the most important change... you can now open your deck when considering which reward to choose! Yeah, sorry about that one, it was suppose to be there for the original release, but somehow I forgot about it in the rush of the final hours, and probably made one too many people mad with a seemingly arbitrary limitation.

Originally, this update was planned to be much bigger, but we decided to split the content into two different updates, this first one being focused on ironing out all those known balance issues, just so people can play the game as it was originally intended to be. As for the second update, it will be nothing more than pure C O N T E N T. And is definitely not going to be a long wait, so please look forward to it!
Uh? What's that? You want at least a hint of what's next? Hmm, okay, let's just say one thing: sometimes an ENDING is not really an ENDING... ;)

Files
DIE IN THE DUNGEON 1.1 [WIN] (POSTJAM VERSION)
22 MB
Mar 09, 2021
Get Die in the Dungeon CLASSIC
Comments
Log in with itch.io to leave a comment.
What rarity is "The Poop"?

Hmm, quite an interesting case, that one. Its rarity is Common, and I'll say something stinks about it, but maybe even... in a good way!?